Welcome


To ASB Nodes Club!
Your Gateway to Tech Excellence
Are you eager to explore new opportunities in the world of technology? We have an exciting proposition for you! The ASB Nodes Club is thrilled to announce the opportunity for students like you to join our club at your College.
Whether you're a tech enthusiast or a complete beginner, this club is open to all students who share a passion for technology and a desire to learn.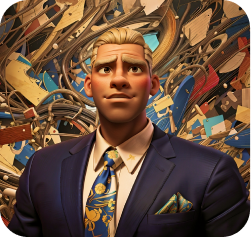 President
Lead the club and drive
its mission forward
Vice President
Support the President and assist
in club management
General Secretary
Handle club communications
and administrative tasks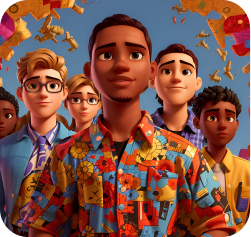 Executive Members
Contribute to club activities and assist in various tasks
Why Should You Join the ASB Nodes Club?
There are several compelling reasons to become a part of this exciting club:

Learn Valuable Skills
Unlock the skills that are in high demand across various industries. ASB Nodes Club offers you a unique opportunity to learn and enhance your technical skills, covering the latest technologies like blockchain, metaverse, AI, and full-stack development.

Collaborate with Like-Minded Peers
At ASB Nodes Club, you'll find a platform to collaborate with like-minded peers. Working on technical projects together will not only be a great learning experience but also a lot of fun.

Expand Your Network
Our club regularly hosts events and activities, including guest speaker sessions, workshops, and hackathons. This is your chance to connect with professionals and fellow students who share your passion and interests.

Learn Valuable Skills
Involvement in the ASB Nodes Club is a valuable addition to your resume. Employers and universities often seek extracurricular activities that showcase your commitment to learning and your ability to work effectively in a team.

Collaborate with Like-Minded Peers
ASB Nodes Club serves as an outlet to bring your innovative ideas to life. You'll have the opportunity to work on exciting projects, from building apps and websites to exploring the fascinating realms of blockchain, metaverse, artificial intelligence, and more.
Benefits of Joining ASB
Nodes Club

Receive a certificate of internship
Stand out with a Letter of Recommendation for outstanding performers

Unlock the chance to secure a PPO (Pre-Placement Offer) after training

Attend meetups with tech experts and gain insights into the industry
Expand your network by connecting with corporate leaders and like-minded individuals
ASB Nodes Club Application
ASB Nodes Club is a student-run club in colleges across India aimed to bridge the gap between industry and college. The club hosts various types of events like sessions by experts, workshops, boot camps, competitions, hackathons, etc. We will cover all the emerging technologies like blockchain, metaverse, AI, full-stack development, etc.